Couldn't attend the event? You can find the speaker presentation HERE.
This event is part of IN4ACT Webinar Series for researchers, organized by ERA Chair project Industry 4.0 impact on management practices and economics (IN4ACT). Presenter: Dr. Manuel E. Morales, IN4ACT Researcher. Discussant: Dr. Lina Dagilienė, Principal Researcher of Digitalisation research group.
Date: Friday, February 19, 2021
Time: 1 pm.
Location: Online, hosted on Zoom. Event access information will be provided all registered attendees 24 hours, and 1 hour, prior to the event start.
ABOUT THE SPEAKERS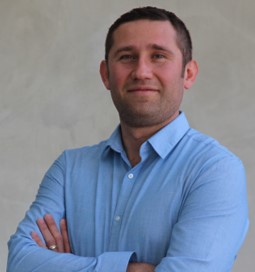 Presenter: Dr. Manuel E. Morales. Manuel E. MORALES is Researcher at ERA Chair team, IN4ACT at the School of Economics and Business in the Kaunas University of Technology and member of the Executive board at the ERASME Excellent Centre for Sustainability in France. He holds a Ph.D. in economics from the Université Clermont Auvergne and a Postdoc at the Industrial Bioeconomy Chair in NEOMA Business School. Holding a graduate degree (Master) in Sustainability education (FR) and other in Agribusiness studies (MX). He is a member of the International Society for Industrial Ecology and French Regional Studies Association. Manuel has a long experience in research, fundraising, lecturering and as regional consultant in Europe and Latin America, carrying strategic development projects within socially responsible initiatives, as well as the detection of business opportunities and promotion of synergic projects within industrial ecosystems encompassed on a systemic approach.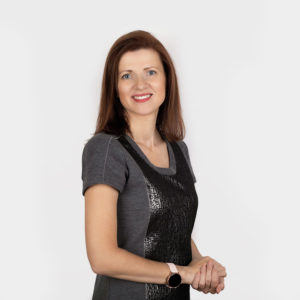 Discussant: Dr. Lina Dagilienė.Principal investigator of Digitalisation research group at Kaunas University of Technology (KTU), Lithuania. Former head of the Department of Accounting at KTU School of Economics and Business. Her research interests focus on the interdisciplinary economic and management research, emphasizing corporate social responsibility and sustainable economic growth, sustainability reporting, data analytics, corporate performance digitalization and measurement. She is also involved in interdisciplinary study projects and is a developer of interdisciplinary graduate study program "Business Big Data", delivers a course "Seminar on Big Data Analysis and Application" for master students. L. Dagilienė has experience in managing and implementing national and international research projects. She is the member of international scientific conferences (EURAM, EAA, ISBEE), the Chair of the Organizing committee of the international scientific conference TARC2017.
ABOUT THE PRESENTATION
The promises of the circular economy are mixed. On the one hand, circular economies hold out considerable hope for mitigating waste. On the other hand, most approaches are locked into an economistic paradigm where the circle is just the usual straight line, except drawn into a ring of rigorous resource-management with loops of enhanced resource extraction and management. The concept of 'the circular economy' appears to be holistic, however in many definitions its circularity operates more like a self-confirming ideology than an opening to rethink mainstream versions of sustainable development. At its least reflexive, circular economy approaches could just become an excuse for ever-increasing consumption, tempered by an efficient machinery of waste recovery— 'green' mass consumption.
Sustainable development, popularized by the Brundtland Report, throughout the three interrelated dimensions (economic, environmental and social) seems to be outdated. Recent scientific evidence confirm that it is not time for mitigation or adaptation policies; we need to encourage sustainable behavioral changes. The objective of proposed Webinar is to question the major challenges of circular economy in a perspective of strong sustainability in our current socioeconomic models and to propose alternatives. How can we use the notion of a circular economy without being overwhelmed by the usual line of economics (production-to-consumption)? This Webinar seeks to rethink the approach to the circular economy to make it truly holistic and recursively aware of the complexities of positive sustainability.
The Webinar attempts to target researchers, professionals in the field and in general any citizen wishing to dig into the sustainability issues in society. The approach seek to be above all interdisciplinary to let us communicate the paradigm shift needed to improve sustainability.

ABOUT THIS SERIES
This event is part of a IN4ACT Webinar Series, organized by ERA Chair project "Industry 4.0 impact on management practices and economics" (IN4ACT). Find out more about upcoming webinars HERE.
The events will be hosted on Zoom.
For inquires about this event, please contact: in4act@ktu.lt