Couldn't attend the event? You can find the speaker presentation HERE.
This event is part of IN4ACT Webinar Series for researchers, organized by ERA Chair project Industry 4.0 impact on management practices and economics (IN4ACT). Presenter: Dr. Takis Damaskopoulos, ERA Chair Holder. Discussant: Dr. Anna Sadowska, IN4ACT Researcher.
Date: Friday, March 5, 2021
Time: 1 pm.
Location: Online, hosted on Zoom. Event access information will be provided all registered attendees 24 hours, and 1 hour, prior to the event start.
ABOUT THE SPEAKERS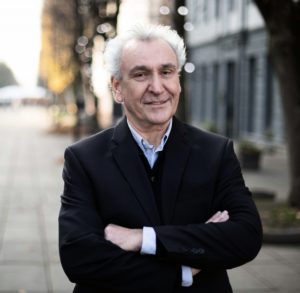 Presenter: Dr. Takis Damaskopoulos. Prof. Dr. Panagiotis (Takis) is the Industry 4.0 ERA Chair holder at the School of Economics and Business at Kaunas University of Technology and the Executive Director and Head of Research of the European Institute of Interdisciplinary Research (EIIR) in Paris, France. His research, teaching and advisory activities concentrate on the economic, organizational, technological and policy/governance dynamics of innovation, and the evolution corporate, regional and state strategies of innovation, competitiveness and sustainable development within the broader context of the Fourth Industrial Revolution. He undertakes this work in collaboration with leading academic/research institutions, private business organizations, national and regional governments across the European Union (EU), and international organs such as the European Commission, the Organization for Economic Co-operation and Development (OECD), and the United Nations Development Program (UNDP).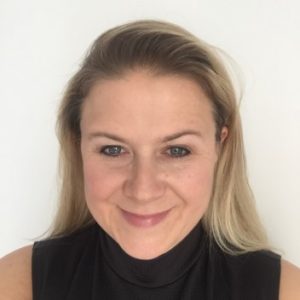 Discussant: Dr. Anna Sadowska.
ABOUT THE PRESENTATION
This webinar addresses key management challenges in Industry 4.0 from a practical integrated perspective, which sees business operations as collective tools, methods and insights for decision-making processes and for functional decisions from a wider, systemic perspective. The primary objective of the webinar is to enable participants to map, identify and analyze key issues and challenges involved in Industry 4.0 and design possible research, management and policy solutions to challenges presented. The webinar explores complicated interdisciplinary issues and problems faced by researchers, managers, and policy makers in concrete contexts in Industry 4.0, leading theories, models and tools with emphasis on the bigger ecosystems companies and policy making institutions operate. The webinar adopts an 'outside-in' approach, which means that factors external to specific companies and organizations, logics and developments are the starting point of analysing emerging problems, designing solutions, and organizing decision-making and implementation strategies at corporate and policy-making levels. These issues are explored on three distinct but interrelated levels: micro, meso, and macro.

ABOUT THIS SERIES
This event is part of a IN4ACT Webinar Series, organized by ERA Chair project "Industry 4.0 impact on management practices and economics" (IN4ACT). Find out more about upcoming webinars HERE.
The events will be hosted on Zoom.
For inquires about this event, please contact: in4act@ktu.lt