Couldn't attend the event? You can find the speaker presentation HERE.
This event is part of IN4ACT Webinar Series for researchers, organized by ERA Chair project Industry 4.0 impact on management practices and economics (IN4ACT). Presenter: Dr. Alessandro Stefanini, IN4ACT Researcher. Discussant: Dr. Peiman A. Sarvari, IN4ACT Researcher.
Date: Friday, February 12, 2021
Time: 1 pm.
Location: Online, hosted on Zoom. Event access information will be provided all registered attendees 24 hours, and 1 hour, prior to the event start.
ABOUT THE SPEAKERS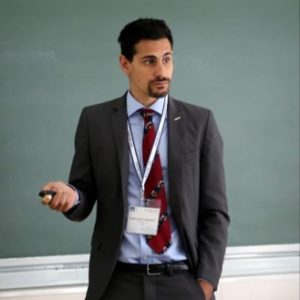 Presenter: Dr. Alessandro Stefanini. He is a Management Engineer with a strong desire to learn new things inside and outside his field of work and research. Dr. Alessandro Stefanini currently Researcher in the IN4ACT team at the Kaunas University of Technology and Researcher at the University of Pisa. His main fields of research are: Business Process Management, Process Mining, Healthcare Management, (Behavioral) Operations Management, Industry 4.0, and Circular Economy. He obtained a PhD in Enterprise Engineering at the University of Rome Tor Vergata. Relevant working experience in multinational corporations, as process engineer and production planner, and in research centers as the Massachusetts Institute of Technology (MIT).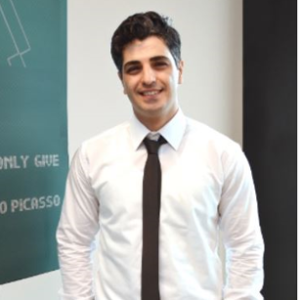 Discussant: Dr. Peiman A. Sarvari. Peiman is an experienced scientist, cloud architect and data engineer in the Luxembourg Institute of Science and Technology with a demonstrated history of working in both research and industry. Peiman has an outstanding background in ICT, AI and big data. He has successfully fulfilled numerous projects and patents. Peiman is currently active in Cyber Physical Systems and digitalization research areas. He is holding a PhD on Industrial Engineering and a Post Doctorate on Machine Learning for Big data. Peiman is a certified professional IBM, AZURE and AWS architect and actively takes part in cloud computing design and architectures for numerous national and international projects. Peiman has published many journal papers and currently doing research for IN4ACT project.
ABOUT THE PRESENTATION
In the last decades, academics and mangers have devised many methodologies for monitoring, investigating and improving business processes, which have been subsequently applied in the everyday life of business organizations.
However, one crucial element tend to be often overlooked while observing organizations: "the people". Organizations are made of people and, still today, the majority of organizational activities rely on people. Being the main component of organizations, the attitudes of employees and their collaborative dynamics highly influence the organizational performances, as confirmed by several researches. Managing these factors is therefore crucial for all organizations.
The monitoring and investigation of employee attitudes and behaviors have remained in the background mainly because it seems very challenging to evaluate them. For many years, it has been difficult to measure these dynamics in real contexts and even just to imagine an organizational monitoring system for such aspects appeared impossible.
The situation started to change when a prominent MIT scientist, Alexander 'Sandy' Pentland, proposed to study organizations through the 'social physics' lens by collecting the behaviors of employees, their 'honest signals', during their individual and collective working activities exploiting novel wearable devices. The introduction and widespread diffusion of such "Industry 4.0" tools (e.g., sociometric badges, smartphones, and smartwatches) promises, in fact, to enable simpler and more reliable ways for measuring such aspects. Enabling automatic and objective measurements of human behaviors, these tools do not need the presence of observers and collect data in real time, increasing data richness and reliability and simplifying the analysis of real operation contexts. In this way, they enable the in-depth exploration of the attitudes of employees – and potentially of customers – and the working climate, by recording individual, collaborative (team) and environmental data in real-time.
After few years of research in the field, this webinar tries to shed a light on how wearable sensors may be exploited for investigating the behavioral aspects affecting working activities inside business organizations. The webinar discusses this topic also showing the evidence of some recent real case studies.
As also revealed by the managerial implications of case studies, the potential for business organizations of such an investigation approach appears to be very large, since they may use (real-time) wearable sensor data for enhancing the collaboration dynamics and the business value created.

ABOUT THIS SERIES
This event is part of a IN4ACT Webinar Series, organized by ERA Chair project "Industry 4.0 impact on management practices and economics" (IN4ACT). Find out more about upcoming webinars HERE.
The events will be hosted on Zoom.
For inquires about this event, please contact: in4act@ktu.lt