This event is part of IN4ACT Webinar Series for researchers, organized by ERA Chair project Industry 4.0 impact on management practices and economics (IN4ACT). Presenter: Prof. Dr Susu Nousala.
📆 Date: JUNE 22nd, WEDNESDAY, 2022
⏰ Time: 12:00 PM (EEST+3)
📺 Location: Online, hosted on Zoom. Event access information will be provided all registered attendees 24 hours, and 1 hour, prior to the event start.
👉👉 REGISTRATION
ABOUT THE SPEAKER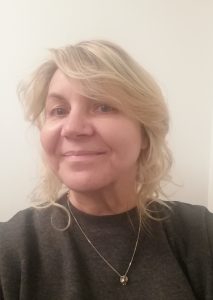 Currently Founder and Director of Creative Systemic Research Platform CSRP Institute, developing systemic project based learning, tacit knowledge and cognitive approaches, programs, concepts and practice with international partners.
Previously a Professor with Design and Innovation (D&I), Tongji
University 2016 – 2021. Previously a ("Chitian Scholar") Professor with Wuhan University of Technology (part time, 2014/15 – 2018), and previously a Senior Research Fellow at Aalto University, Finland. At Aalto, lectured for the "creative sustainability program" (CS), was a course developer and project coordinator for Aalto LABs (a CS project).
She has also been awarded an honorary Research Fellow at GAMUT, Faculty of Architecture, Building and Planning, University of Melbourne, Australia. Susu has been visiting professor at Chiang Mai University (Thailand) with the faculty of Management, business administration, and was as a co-founder and co-director of Kororoit Institute (KI) Melbourne, Australia (KI is interdisciplinary research of complex and chaotic systems).
Susu has been a Research Fellow at RMIT Design and Social Context, managing/researching for National and International research projects. Previous work and training has included art and cultural material conservation practice for various major cultural institutions Australia, England, France, Holland, USA and Singapore.
To date she chaired and co-chaired at numerous international symposiums and conferences, is author and coauthor for more than 60 refereed journal, conference papers and book chapters. She has received academic and international awards as an invited guest and keynote speaker. She has been successful in working with many multi-disciplinary teams (and securing funding for National/International projects) in many countries including, Australia, New Zealand, Singapore, Malaysia, Indonesia, Thailand, Laos, Vietnam, India, Hong Kong, Taiwan, China, Finland, Denmark, England, France, Germany, Italy, Spain, Switzerland, Central America (Mexico City and other regions) and North America.
ABOUT THE PRESENTATION
Our communities and societies are social complex systems that are truly dynamic on so many levels. That said, what types of observations, actions and approaches can be taken and/or applied to investigate the impact for understanding these transitions.
This discussion will walk through key concepts via current research, documented observations and societal examples.