This event is part of IN4ACT Webinar Series for researchers, organized by ERA Chair project Industry 4.0 impact on management practices and economics (IN4ACT). Presenter: Dr. Manuel E. Morales.
📆 Date: 24th of March, 2023
⏰ Time: 12:00-1:00 PM (GMT+2)
📺 Location: Online, hosted on Zoom. Event access information will be provided all registered attendees 24 hours, and 1 hour, prior to the event start.
👉👉 REGISTRATION
ABOUT THE SPEAKER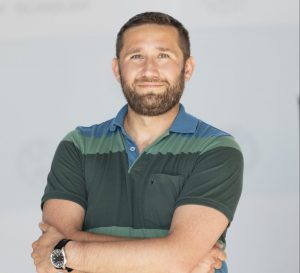 Manuel E. MORALES is Researcher at ERA Chair team, IN4ACT at the School of Economics and Business in the Kaunas University of Technology and member of the Executive board at the ERASME Excellent Centre for Sustainability in France. He holds a Ph.D. in economics from the Université Clermont Auvergne and a Postdoc at the Industrial Bioeconomy Chair in NEOMA Business School. Holding a graduate degree (Master) in Sustainability education (FR) and other in Agribusiness studies (MX). He is a member of the International Society for Industrial Ecology and French Regional Studies Association. Manuel has a long experience in research, fundraising, lecturering and as regional consultant in Europe and Latin America, carrying strategic development projects within socially responsible initiatives, as well as the detection of business opportunities and promotion of synergic projects within industrial ecosystems encompassed on a systemic approach.
ABOUT THE PRESENTATION
The acknowledgement of the policies and regulations implemented in more advanced (Netherlands) or similar countries (Estonia and Czech Republic) are useful to shed light on the solution possibilities that could trigger the industrial symbiosis strategy within the CE roadmap defined by the Lithuanian industry.
However, it is important to resist the temptation to replicate the strategies for fostering industrial symbiosis adopted by other countries, in the attempt of quick success, because it usually leads to adoption failures.
A systemic and participatory approach by all the implicated stakeholders is relevant to create a shared understanding of the concept of CE and its implementation, existing gaps, and potential drivers to enable synergies and to avoid trade-offs.
Comparative analysis also help to test solutions that cross sectors (such as data governance tools and their use in communicating the state of affairs).

ABOUT THIS SERIES
This event is part of a IN4ACT Webinar Series, organized by ERA Chair project "Industry 4.0 impact on management practices and economics" (IN4ACT). Find out more about upcoming webinars HERE.
The events will be hosted on Zoom.
For inquires about this event, please contact: in4act@ktu.lt